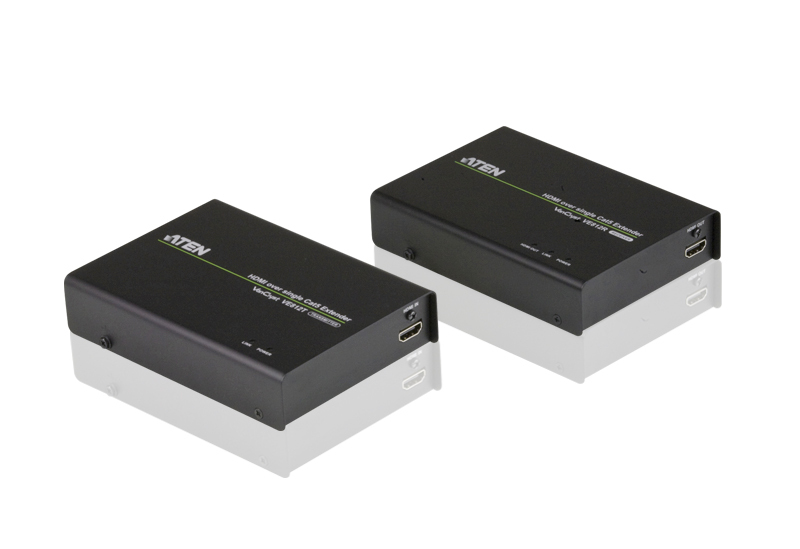 Spesifikasi Produk ATEN VE812 HDMI over Single Cat 5 Extender
Video Input
Interface
Impedance
Max Distance
Video Output
Interface
Impedance
Video
Max. Data Rate
Max. Pixel Clock
Compliance
HDMI (3D, Deep Color, 4K)

HDCP Compatible

Consumer Electronics Control (CEC)
Max resolutions / Distance
Audio
Input
Output
Power
Consumption: 
VE812T: 5.3 VDC, 1.9W;

VE812R: 5.3 VDC, 4.5W
Environment
Operating Temp.
Storage Temp.

Berat dan ukuran ATEN VE812 HDMI over Single Cat 5 Extender
Physical Properties
Housing
Weight
Dimensions (L x W x H)

Isi Paket Produk ATEN VE812 HDMI over Single Cat 5 Extender
Package Contens :
1x VE812T HDMI Over Single Cat 5 Transmitter 

1x VE812R HDMI Over Single Cat 5 Receiver 

2x Power Adapters 

1x Mounting Kit 1x User Instructions

 

Ringkasan produk ATEN VE812 HDMI over Single Cat 5 Extender
Feature :
Extends the distance between HDMI source and HDMI display

Implements HDBaseT extension technology using only one Cat 5 cable to connect the transmitter and receiver

HDMI (3D, Deep Color, 4kx2k); HDCP Compatible

Anti-jamming – resists signal interference during high-quality video transmission using HDBaseT technology

Long distance transmission - up to 100m

Supports resolutions of up to Ultra HD 4kx2k and 1080p Full HD

EDID Expert – selects the optimum EDID settings for smooth power-up and highest quality display

Supports up to 340MHz bandwidth for high performance video

Supports Dolby True HD and DTS HD Master Audio

Built-in 8KV / 15KV ESD protection (Contact voltage 8KV; Air voltage 15 KV)
ATEN VE812 HDMI lebih Tunggal Cat 5 Extender memungkinkan tampilan HDMI yang berlokasi hingga 100 meter dari perangkat sumber . Hal ini dapat mudah diperluas dengan menggunakan kabel 5e satu Cat , yang hemat biaya .

ATEN VE812 tidak hanya mendukung HDMI ( 3D , Deep Color ) tetapi juga Ultra HD ( 4k x 2k ) dan HDCP kompatibel . Selanjutnya jauh EDID pass-through memastikan kualitas video yang optimal untuk tampilan HDMI Anda .

ATEN VE812 sempurna untuk ruang pertemuan , home theater atau instalasi yang membutuhkan transmisi jarak jauh dan kualitas video yang superior . 

Gallery Image Produk ATEN VE812 HDMI over Single Cat 5 Extender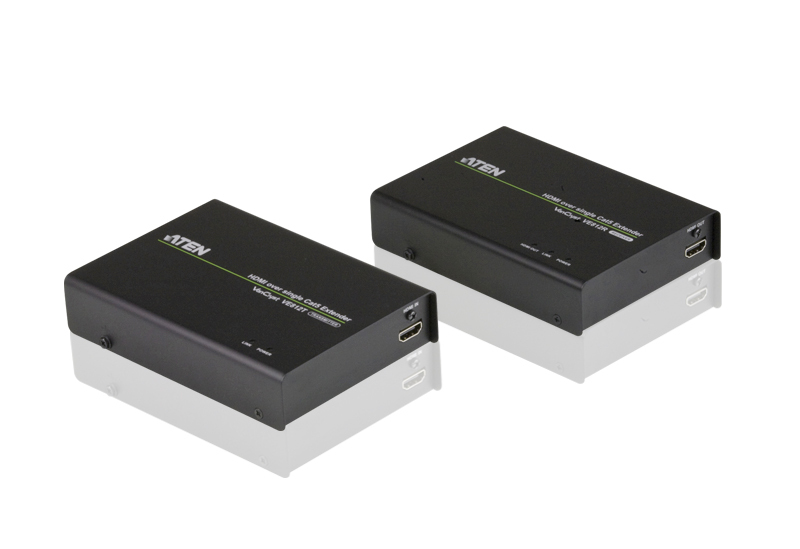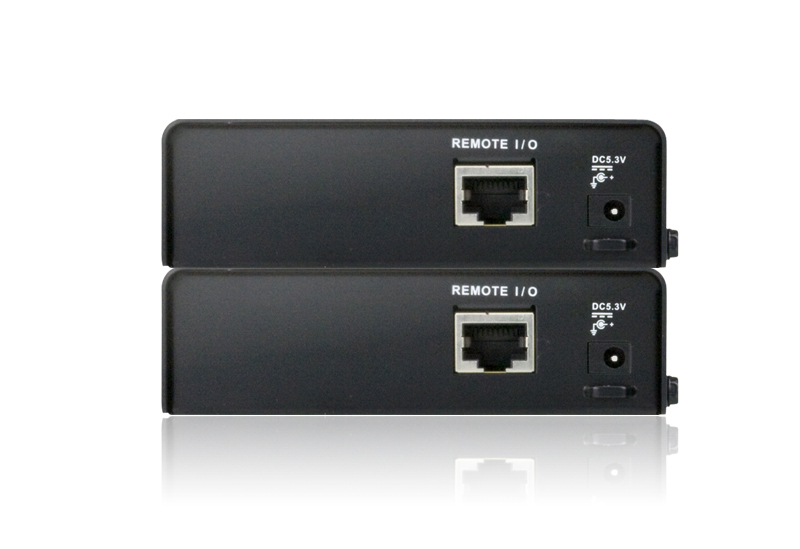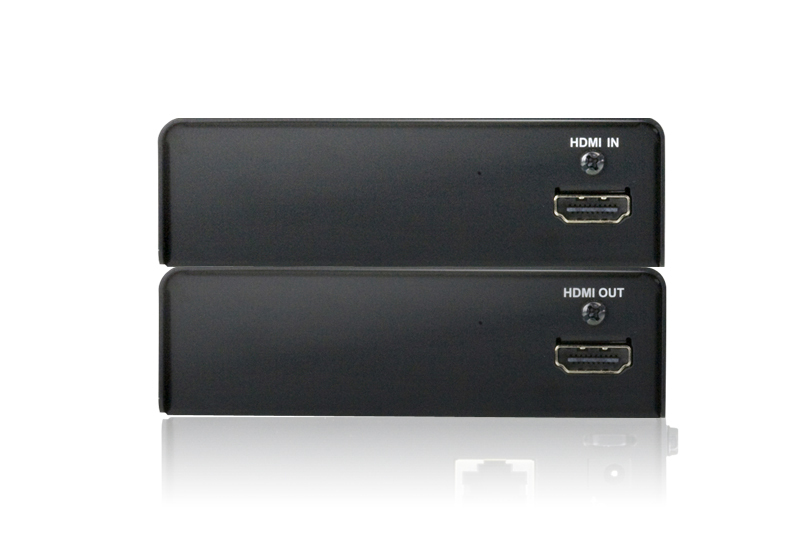 Demo Video Produk ATEN VE812 HDMI over Single Cat 5 Extender