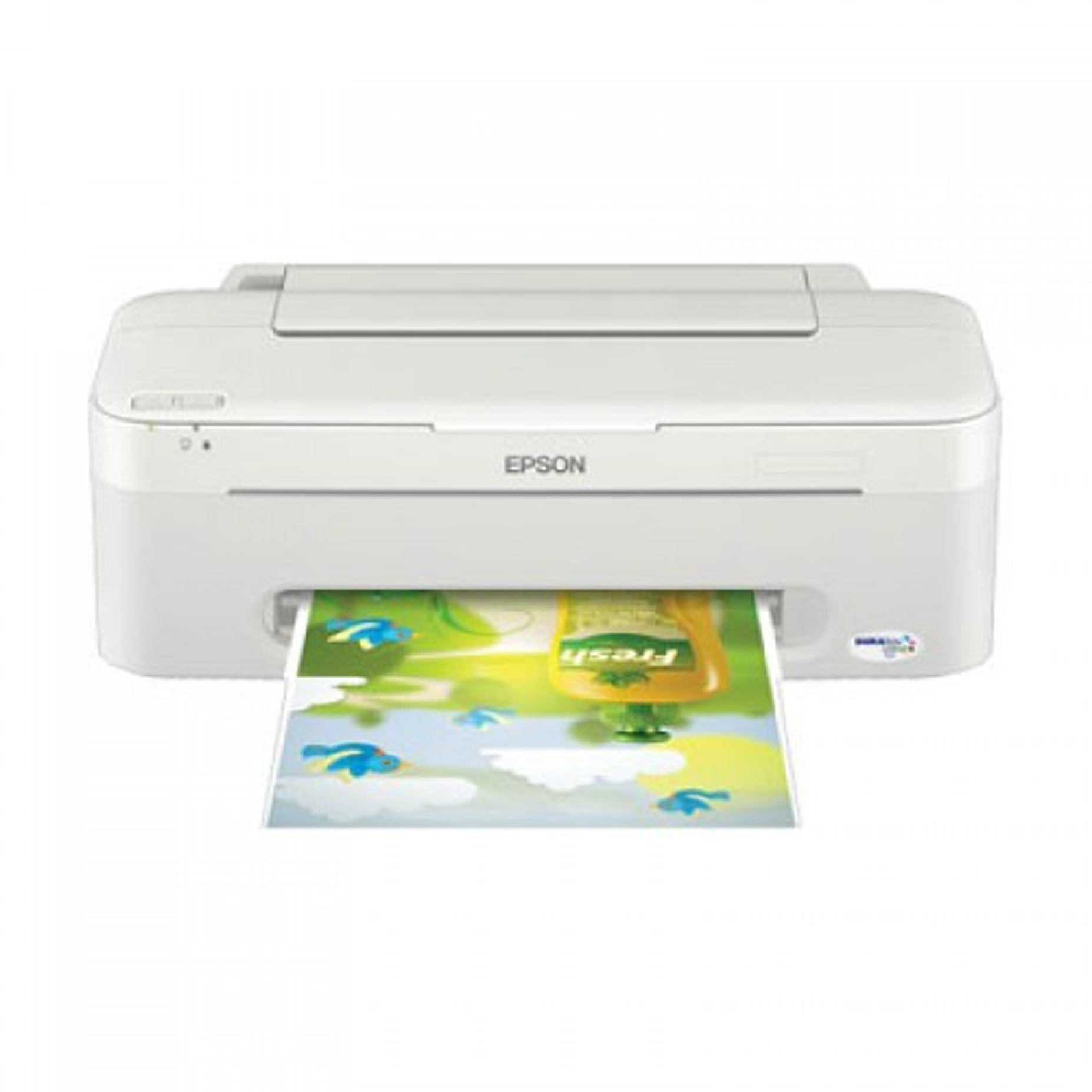 Spesifikasi produk Printer Epson ME32
Print
Ink System
4-colour
Ink Type
Epson DURABrite™ Ultra Ink
Max. Print Resolution
5760x1440 dpi (with Variable-Sized Droplet Technology)
Min. Ink Droplet size
4 pl
Print Speed (Learn more)
BLACK TEXT MEMO (A4) - Approx. 28 ppm (Draft)
COLOUR TEXT MEMO (A4) - Approx. 15 ppm (Draft)
PHOTO 10 x 15 cm / 4 x 6" - Approx. 65 sec per photo (W/Border), Approx. 91 sec per photo (Borderless)
Connectivity and Compatibility
PC-less function
No
Index Sheet
No
Connectivity
Hi-speed USB 2.0
OS Support
Windows® XP/XP Professional x64 Edition/Vista™/7
Mac OS® 10.4.11 or later
Network
No
Adobe Postscript
No
Supported Card Slots
NA
File Formats
NA
Ink Cartridges
INKdividual
Yes
Ink Cartridge Code
T141 Ink Series
Black: C13T141190
Cyan: C13T141290
Magenta: C13T141390
Yellow: C13T141490
Media
Media Model
Matte Paper Heavyweight A4 (C13S041259)
Glossy Photo Paper 4R (C13S042070)
Glossy Photo Paper A4 (C13S042071)
Premium Glossy Photo Paper 4R (C13S041863)
Premium Glossy Photo Paper A4 (C13S041285)
Photo Quality Inkjet Paper A4 (C13S041786)
Premium Semigloss Photo Paper 4R (C13S041925)
Premium Semigloss Photo Paper A4 (C13S041332)
Paper Handling
Max. Paper Size
8.5" x 44"
Borderless
Yes
Max. Paper Capacity
100 sheets, A4 plain paper (75g/m2)
Cartridge Model(s) Page Yield (pages)
141 Black Ink
Approx 235 pages 
(ISO/IEC 24711 and 24712 Test Suite)
141 (Colour Inks)*
Approx 510 pages 
(ISO/IEC 24711 and 24712 Test Suite) 

Ringkasan produk Printer Epson ME32
Nikmati biaya operasional terjangkau dengan all-new 141 tinta

Dibangun untuk ekonomi maksimum, memberikan kualitas cetak yang optimal dan efisiensi. Dengan semua-baru 141 tinta yang menurunkan biaya operasional dan penghematan memaksimalkan, seseorang benar-benar dapat menikmati ekonomis dan cetakan berkualitas tinggi tanpa perlu pergi ke profesional. 

Simpan lebih dengan Epson INKdividualTM Cartridge

Nikmati penghematan yang lebih besar dengan Epson cartridge INKdivdualTM hemat biaya. Anda sekarang dapat memaksimalkan penggunaan kartrid tinta Anda ketika Anda hanya mengganti kartrid kosong. 
Air, noda dan memudar cetakan tahan dengan Epson DURABriteTM Ultra Ink
Epson DURABriteTM Ultra Ink, segala guna tinta untuk pencetakan sehari-hari, memberikan cetakan hidup yang terakhir. Kualitas pencetakan unggul sekarang mungkin dengan noda revolusioner dan tinta tahan air. 

Kecepatan cetak efisien untuk jadwal yang ketat

Dengan kecepatan cetak hingga 28 halaman per menit, Anda mengurangi secara signifikan pada waktu tunggu. Percetakan belum pernah ini efisien dan mudah. 

Kualitas cetak tak tertandingi

Dengan resolusi tinggi 5760dpi, berharap sangat tinggi, foto berkualitas cetak. Selain itu, memungkinkan Anda untuk membuat dan menghasilkan cetakan tanpa batas foto 4R untuk semua kebutuhan kreatif Anda. 

Mencapai kesempurnaan foto dengan Epson Creativity Suite

Buat foto profesional dan mengesankan dan presentasi dengan dinamis, user-friendly mengedit foto Epson dan perangkat lunak tambahan, Epson Creativity Suite. Anda sekarang dapat mencapai kesempurnaan foto dengan fungsi sebagai berikut:
Epson Easy Photo Print
Mencapai kualitas foto lab cetak hanya dalam 3 langkah dengan ini mudah untuk menggunakan perangkat lunak.
Epson PhotoEnhance
Memberikan indah dan alami cetak foto dengan menyesuaikan warna kulit, warna gips dan tingkat eksposur.
Red Eye Correction
Menghilangkan efek mata merah dan membuat foto profesional langsung hanya dengan mengklik sebuah tombol.
Editor:AGSH-041013 SKG28