Info lainnya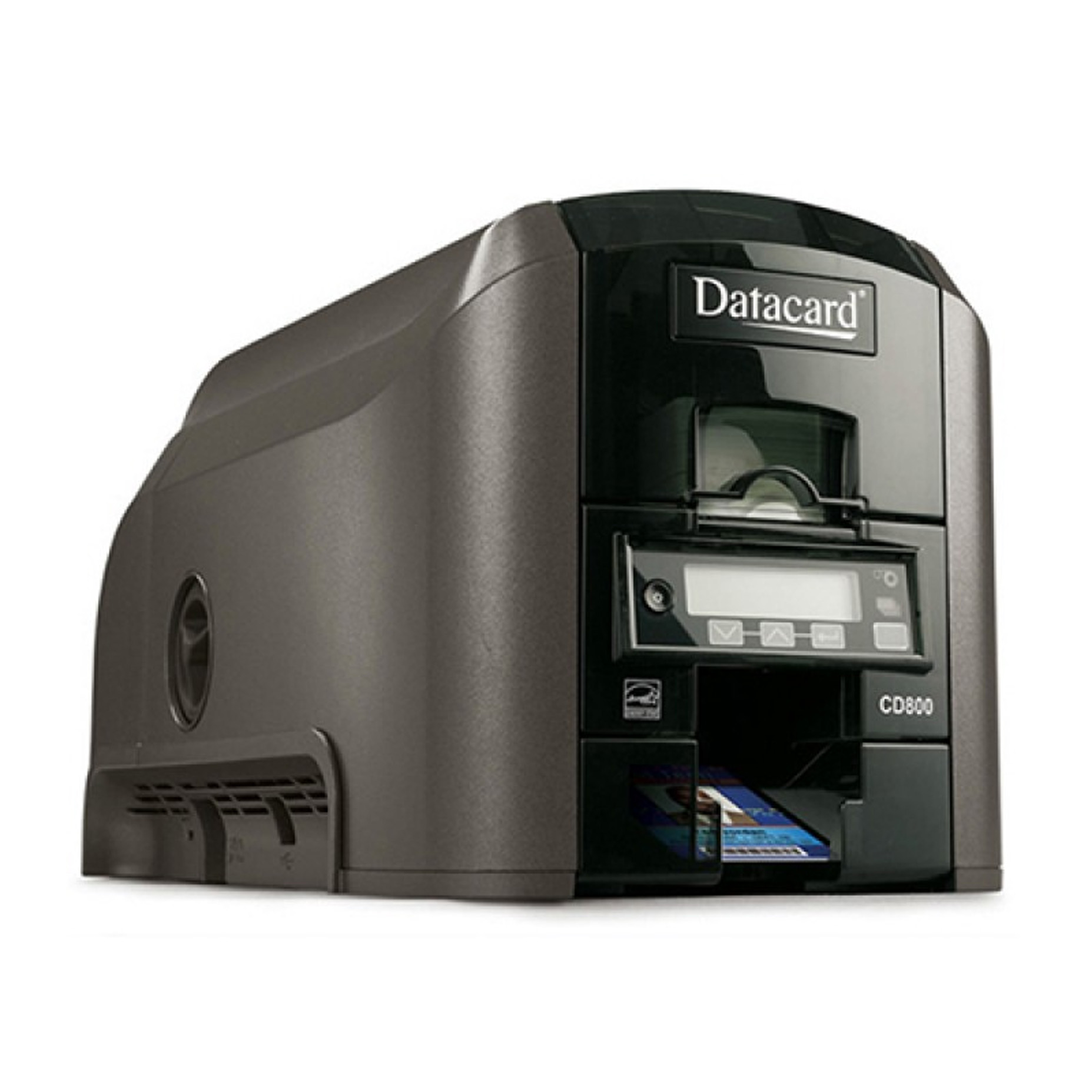 Spesifikasi Datacard CD868 Duplex Printer ID Card
Teknologi Pencetakan  
Direct-to-card dye-sublimation/resin thermal transfer
Kemampuan Cetak  
Satu atau Dua sisi, cetak penuh tepi ke tepi
warna penuh dan monokrom
Teks angka dan huruf, logo dan tanda tangan digital, Barcode 1D/2D
Printer pooling/sharing (available soon)
Resolusi
Mode Standard 300x300 dots per inch, standar text, barcode dan cetak grafik
Mode Standard 300x600 dots per inch, peningkatan text, barcode dan cetak grafik
Mode Standard 300x1200 dots per inch, peningkatan text dan cetak barcode
Kecepatan cetak   
Cetak warna Penuh satu sisi : hingga 220 kartu per jam pada satu sisi (YMCKT*)
hingga 165 kartu per jam pada dua sisi (YMCKT-K*)
Cetak Monokrom : hingga 1000 kartu per jam pada satu sisi (Black HQ*)
Koneksi
USB 2.0 komunikasi dua arah,
LAN Eternet 10 Base-T/100 Base TX (with light activity)
Kapasitas kartu  
Otomatis feed: 100 kartu untuk ketebalan 0.030 in (0.76 mm); kartu keluar : 25 kartu
Driver printer mendukung system operasi 
Windows® 7 / Windows Vista® (32 and 64 bit)
Windows Server® 2008 (64 bit)
Windows XP SP3 / Windows Server 2003 R2 (32 bit)
Microsoft Windows Hardware Quality Labs (WHQL) certified
Berat dan ukuran Datacard CD868 Duplex Printer ID Card
Ukuran Fisik
Pecetakan satu sisi : 44.2 cm x 22.4 cm x 22.4 cm
Pecetakan satu sisi : 53.8 cm x 22.4 cm x 22.4 cm
6 tempat kartu : 69.9 cm x 41.9 cm x 36.8 cm
Berat
Pencetakan satu sisi : 9.0 lbs (4,1 kg) (tergantung dari pilihan tambahan modul )
Pencetakan dua sisi : 12.0 lbs (5.4 kg) (tergantung dari pilihan tambahan modul )
Pencetakan satu sisi : 33 lbs (15 kg) (tergantung dari pilihan tambahan modul )
Isi Paket Datacard CD868 Duplex Printer ID Card
Package Contents
Printer driver CD, Quick Install Guide and warranty
Gartis software ID Works® Intro identification
Cleaning pen
Cleaning roller spindle
Kabel USB
Power supply
Power cord (region-specific)
Ringkasan Produk Datacard CD868 Duplex Printer ID Card
Nilai terbaik di kelas enterprise untuk printer kartu desktop.
Printer kartu seri The Datacard® CD868 ™ menghasilkan secara efisien Kartu Pengenal yang bagus dalam waktu kurang dari printer desktop lainnya yang sebanding. Ini irekayasa dan dibuat untuk menangani volume yang lebih tinggi dan persyaratan negara bagian dan pemerintah lokal, perusahaan, penerbitan kartu komersial dan pendidikan. Bila aplikasi Anda menuntut kecepatan, kinerja dan kehandalan dalam unit yang kompak dan efisien, printer kartu CD800 adalah pilihan ideal.
Sebuah produksi kartu terbaik dipicu oleh inovasi
Industri-memimpin kecepatan cetak. The CD800 printer kartu seri secara dramatis melalui peningkatkan penerbitan kartu Anda dengan kecepatan cetak yang menyaingi printer kartu tercepat di kelasnya. 
Industri- memimpin kualitas gambar. Mereproduksi grafis rumit seperti segel negara dan lambang sekolah dengan peningkatkan mode cetak CD868 seri printer. Resolusi hingga 300 x 1200 dpi – sebuah industri pertama – mampu mencetak teks halus. Eksklusif Teknologi cetak TrueMatch™ memberikan warna-warna cerah yang lebih cocok dengan warna pada layar Anda. 
Kehandalan pengoperasian. Printer seri CD868 mengatasi kebutuhan harian penerbitan kartu untuk level perusahaan. Industri-eksklusif TruePick ™ penanganan kartu hampir menghilangkan kemacetan dengan akurasi penarikan kartu, standar atau tipis, tanpa ada penyesuaian.
Nilai terbaik untuk hari ini dan besok. Yakinlah bahwa investasi printer serie CD800 Anda buat sekarang akan terus membayar di masa depan. Desain modular memungkinkan Anda meng-upgrade seri CD868 dengan encoders yang berbeda, pilihan inline modul laminasi dan fitur-fitur sesuai kebutuhan penerbitan kartu Anda.