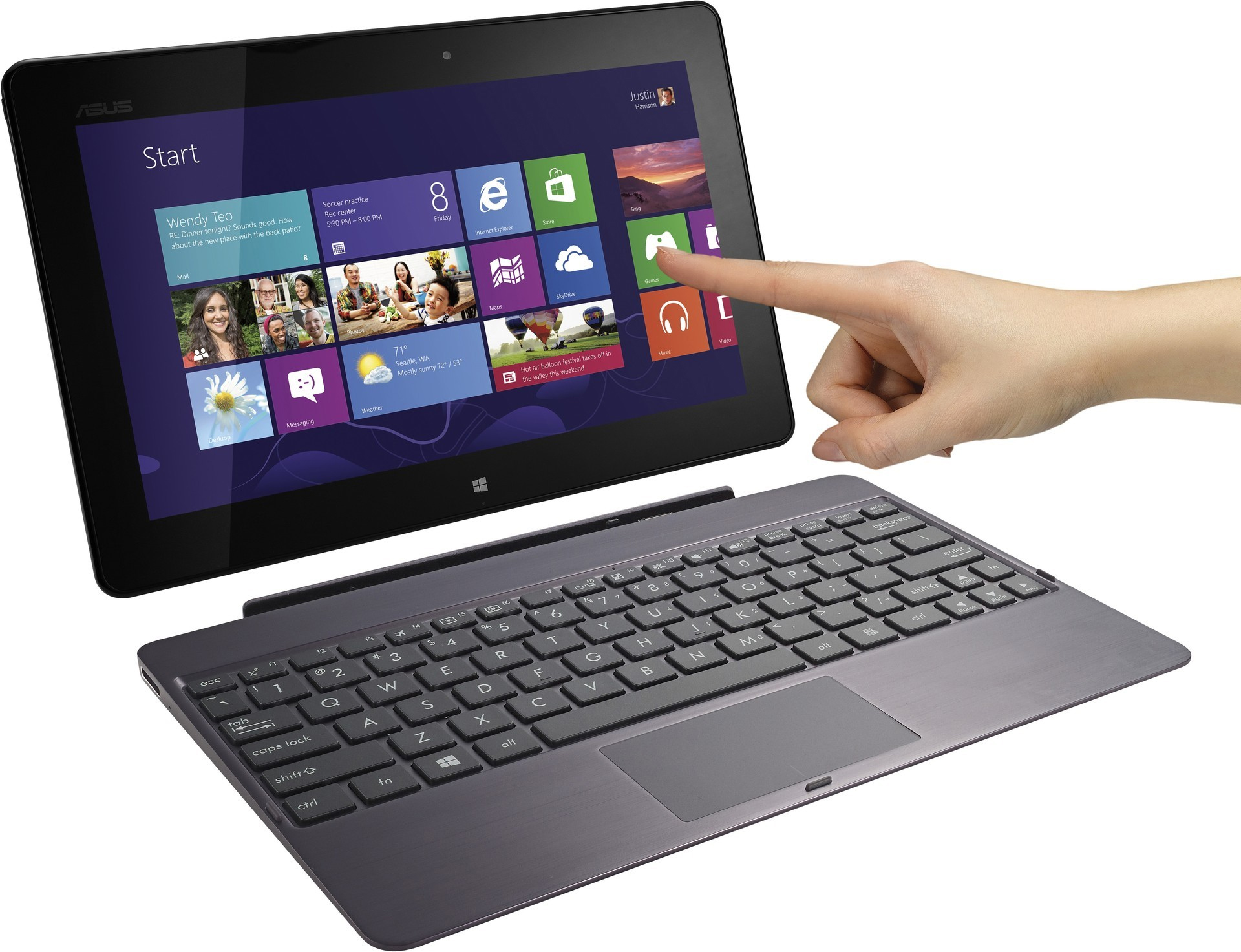 Spesifikasi ASUS VivoTab
Operating System
Display
CPU
Memory
Storage
Wireless Data Network
Bluetooth 
Camera
2 MP Front Camera

8 MP Rear Camera

Auto focus (rear) with Flash

Large F2.2 aperture. (rear camera)
Audio
InterfaceTab:
1 x 2-in-1 Audio Jack (Headphone / Mic-in)

1 x micro HDMI

1 x Micro SD Card Reader(SDXC)
Mobile Dock:
Sensor
G-Sensor, Light Sensor, Gyroscope, E-compass, Hall sensor, NFC
Application
SuperNote

Guide

Vibe Lite

ASUS Camera

MyLibrary

MyDictionary

Asus WebStorage

Amazon Kindle
BatteryTab only:
Tab with Dock:
Dimensions
Weight
Mobile Dock
Dimensions: 
Weight: 


Tab with Dock:
Dimensions: 
Weight: 
Spesifikasi yang tertera dapat berubah sewaktu-waktu tanpa pemberitahuan. Silahkan hubungi toko/dealer terdekat untuk informasi lebih lanjut. Produk tidak tersedia di semua negara.

Ringkasan Produk ASUS VivoTab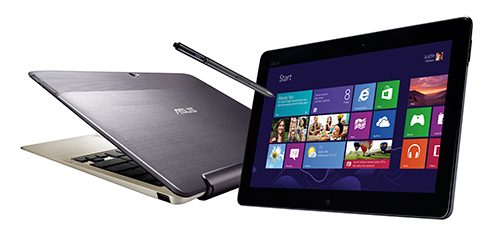 Sempurna untuk Produktivitas Mobile
Superior untuk pusat Hiburan Multimedia

Dengan layar 11.6", Wacom® digitizer stylus, dan Mobile Dock tambahan bergaya ZENBOOK, VivoTab adalah teman ideal anda untuk bermain dan beraktivitas.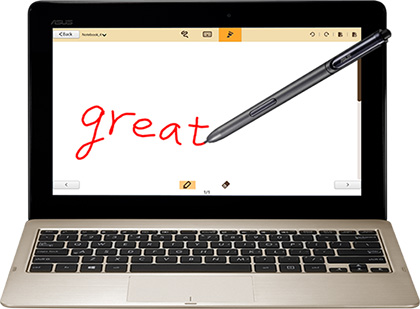 Wacom Digitizer Stylus
1024 level tekanan untuk menggambar yang akurat, sketsa dan menulis catatan untuk menunjang setiap kreativitas anda. Sentuhan yang akurat di mode desktop Windows 8.
Evolusi Transformasi - Mobile Dock yang Baru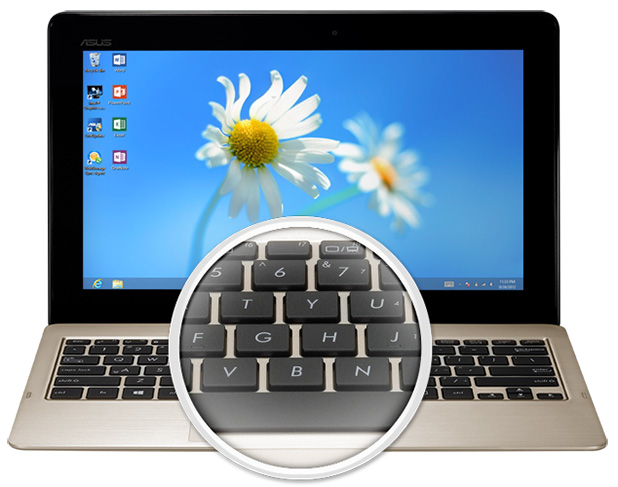 Elegan, ringan dengan desain penyambung yang tersembunyi, Mobile Dock yang baru adalah kombinasi yang tepat untuk VivoTab. Keyboard dan touchpad multi sentuh yang tersedia meningkatkan produktivitas, dua port USB 2.0 meningkatkan pilihan ekspansi dan baterai yang dimilikinya menambah lamanya penggunaan secara mobile.

Mobile Dock 2.0
Mobile Dock dengan desain bergaya ZENBOOK, lengkap dengan QWERTY chiclet keyboard dan touchpad multi sentuh.

NFC - Sentuh dan Jelajahi
Kirim kontak. Kirim lokasi. Bertukar file. Membayar belanjaan. Semua dengan NFC.

Daya Tahan Baterai yang Lebih Lama
Baterai yang terdapat di Mobile Dock mengisi daya VivoTab dan memperpanjang penggunaan hingga 19 jam.

Ekspansi dan Konektivitas
Dengan penyimpanan onboard sebesar 64GB, dua port USB 2.0 dan ASUS WebStorage 32GB selama 3 tahun, VivoTab sempurna untuk menyimpan dan berbagi.

Pusat Hiburan Mobile yang Sempurna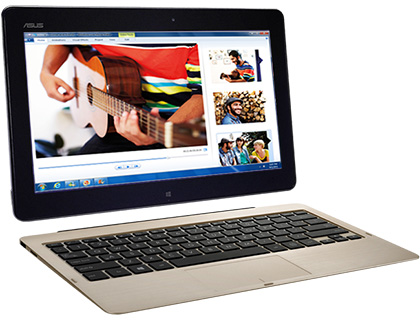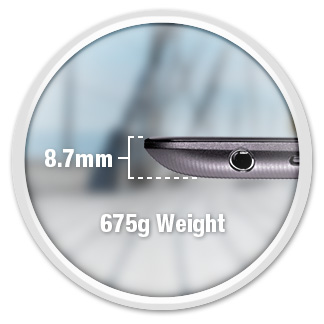 Ultra-Tipis (8.7mm) dan Ultra-Ringan (675g), VivoTab adalah pusat hiburan mobile yang sempurna. Layar Full HD 1080p Super IPS+ memiliki warna yang cerah dan sudut pandang yang lebar membuatnya pas untuk menonton film, sementara teknologi ASUS TruVivid memberikan tampilan yang lebih jernih di dalam dan di luar ruangan. Suara yang dihasilkan pun luar biasa berkat quad speaker dan teknologi SonicMaster. 


Performa dan Kompabilitas Terbaik

Diperkuat oleh prosesor Intel® Atom™ Z2760 dual-core terbaru, VivoTab menghantarkan performa yang hebat, dan kompabilitas terbaik dengan berbagi software dan hardware tanpa mengorbankan daya tahan baterai ayng bisa dipakai hingga seharian.

Tampilan Ultra-Terang dengan Sudut Pandang Ultra-Lebar
Teknologi Super IPS+ memberikan tampilan yang sangat terang (600nits) dan tampilan yang lebih jernih baik di dalam maupun di luar ruangan. Sudut pandang ultra-lebar 178° membuat tampilan gambar tetap jernih dan warna terlihat lamai dari sudut pandang manapun.

Teknologi ASUS TruVivid
VivoTab menggunakan lebih sedikit pelapis pada layarnya untuk layar yang lebih ringan, tampilan yang lebih jernih tanpa mengorbankan daya tahan dan kualitas.

Teknologi Audio SonicMaster
Empat speaker berkualitas tinggi dengan hardware untuk memproses audio tercanggih memastikan VivoTab mampu menghantarkan pengalaman audio yang tidak terlupakan.
Tangkap Setiap Momen
Kamera 8-megapixel terbaik dikelasnya dengan auto-fokus, sensor beriluminasi dan flash LED menangkao setiap m
omen dengan kejernihan seperti kristal.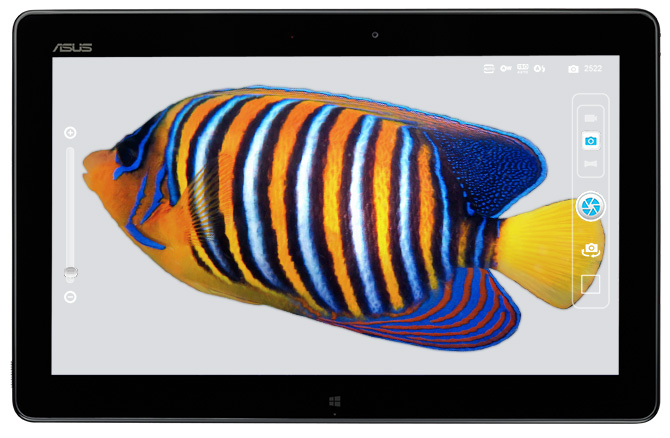 Dua Kamera

Dengan kamera 8-megapixel di belakang dan 2-megapixel di depan, VivoTab memiliki pilihan fotografi yang fleksibel serta membuat video chat menjadi lebih mudah.

Sensor Back-illuminated CMOS dan Diafragma F/2.2
VivoTab menangkap foto dengan kualitas terbaik bahkan dalam keadaan kurang cahaya sekalipun, semuanya berkat sensor CMOS beriluminasi yang mengurangi noise dan memungkinkan pengambilan gambar yang cepat tanpa jeda untuk mengurangi akibat getaran kamera.



Rekaman Video Full HD
Merekam video dengan kualitas Full HD 1080p berarti VivoTab merekam dunia dengan ketajaman terbaik.

Kaca Anti Gores Corning® Fit
Kaca anti gores Corning® Fit Glass melindungi layar dari benturan dan goresan sehingga anda bisa bebas dari rasa kuatir.
Pengalaman Tablet yang Baru

Windows 8
Tampilan user interface yang bersahabat dengan kontrol bar yang mudah diatur. Berjalan di platform x86, Windows 8 menyediakan dukungan terhadap banyak aplikasi dan hardware.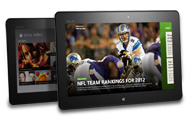 Konten Multimedia Windows 8
Begitu banyak konten media yang bisa anda nikmati! Tonton video, dengarkan musik, dan bermain game x-box di VivoTab anda. Tidak lupa aplikasi sumber informasi dan berita seperti Bing.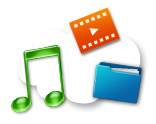 ASUS WebStorage
ASUS Cloud memungkinkan akses kepada seluruh dokumen, foto, musik, dan apapun yang anda simpan dari alat apapun. Berbagi dengan mudah dengan seluruh keluarga dan teman anda.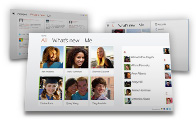 Windows 8 People
Hubungkan semua akun jejaring sosial anda, dengan list kontak yang memiliki ruang tampilan lebih besar untuk kontak favorit anda. Sentuh "What's New" untuk rangkuman singkat dari semua koneksi jejaring sosial anda.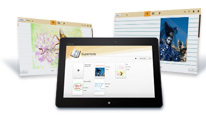 SuperNote
SuperNote adalah aplikasi perekam dan pencatat yang memungkinkan anda untuk memasukkan dan berbagi data melalui banyka pilihan: gunakan jari anda untuk menggambar, Wacom stylus untuk sketsa dan mobile dock untuk mengetik. Masukkan juga foto dan video, atau bahkan rekaman suara.
Spesifikasi yang tertera dapat berubah sewaktu-waktu tanpa pemberitahuan. Silahkan hubungi toko/dealer terdekat untuk informasi lebih lanjut. Produk tidak tersedia di semua negara.

Warna PCB dan versi paket software dapat berubah sewaktu-waktu tanpa pemberitahuan.

Merk dan nama produk yang tersebut merupakan hak cipta dari masing-masing perusahaan terkait.

Gallery Image

Demo Video