Info lainnya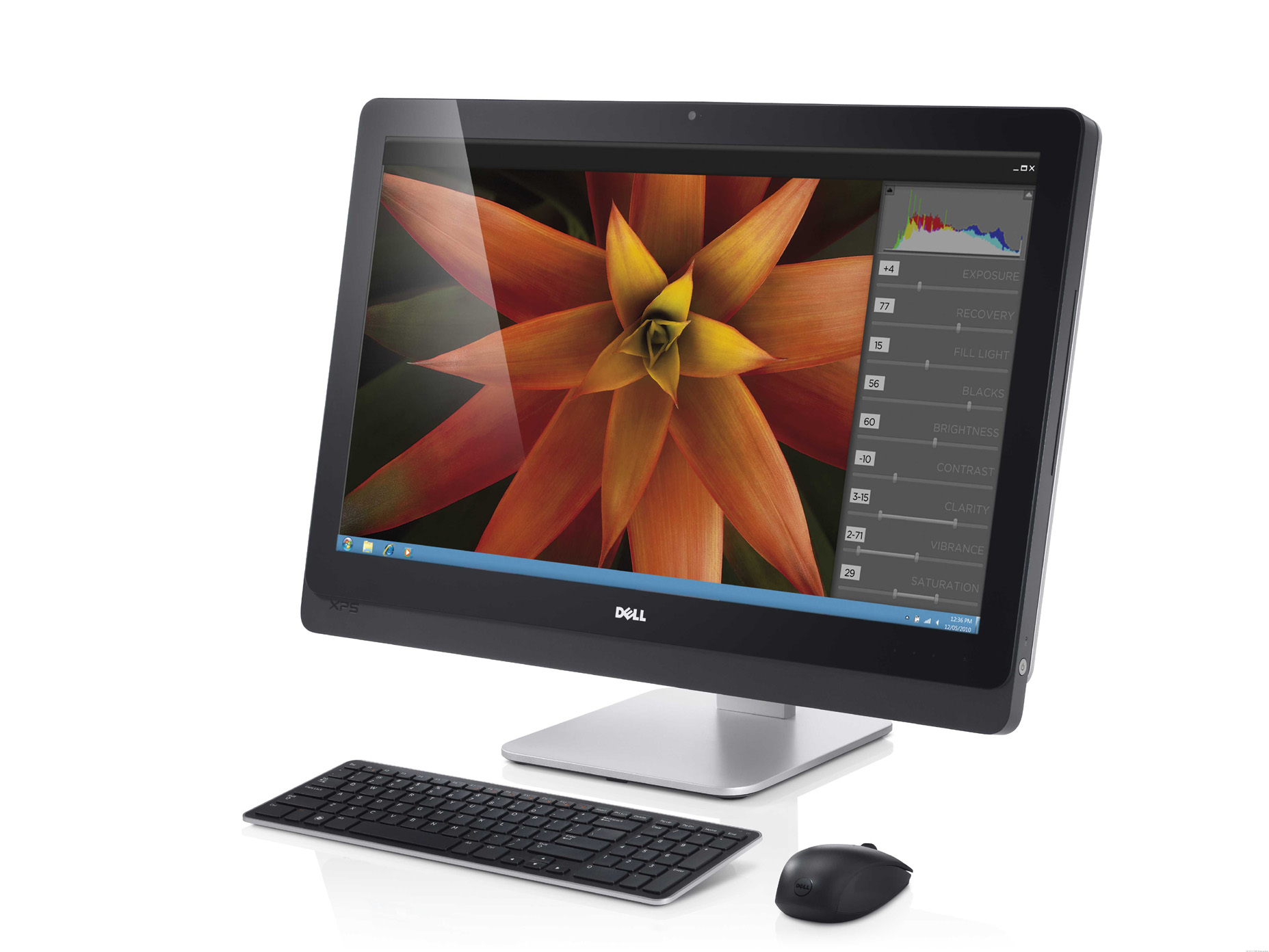 Spesifikasi DELL XPS One 27 All-in-One Core i7 Windows 8
Processor
Operating System
Memory

Hard Drive
Chipset
Optical Drive
Video Card
Sound Card
Waves MaxxAudio 4 standard

Infinity Premium Speakers standard (Integrated)
Communications
Webcam
Full High-Definition
Bluetooth
Mouse
Keyboard

Remote
Wired
Wireless
Power
Ports
Rear:
(4) USB 3.0, (1) RJ-45 10/100/1000, Rear Audio Line Out, HDMI (1.3) out, HDMI In., (1) SPDIF 1 (7.1 ch), REAR Optional TV Tuner (with Windows 7 only), (1) Antenna, (1) IR Blaster, (1) RF Receiver.
Side: 
Power Button, Volume (only supported on Windows 7), Brightness, HDD LED, 8:1 MCR, Microphone, phone jack, (2) USB3.0 with Sleep Charge Capable
Front: 
Slots
DIMM Slots
Media Card Reader
8:1 (supports SDXC (SD3.0), Secure Digital (SD), Multi Media Card (MMC), Memory Stick (MS), Memory Stick PRO, xD Picture Card, Hi Speed SD, Hi Capacity SD)
Chassis
(H) 19.32 in x (W) 26.14 in x (D) 9.44 in

Depth (Edge of Screen) 1.25 in (Center of Screen) 2.82 in

Depth (Base) 9.44 in
Weight

Screen Size:
2560x1440 (Quad HD) 

All-In-One Design
Touch

Color Options

Ringkasan Produk  DELL XPS One 27 All-in-One Core i7 Windows 8
Di balik setiap ide bagus, ada mesin besar.
Pemenang Choice Award PC Mag Editor: Buat karya digital dengan layar 27 "HD Quad, immersive listrik, suara dan grafis
Lihat keindahan dalam setiap detail. Berikan film Anda, permainan dan proyek kreatif kanvas besar, indah mereka layak dengan 27 "Wide Hi-Def Quad (WQHD) layar kaca menampilkan tepi-ke-tepi. Bahkan memilih untuk layar sentuh.
Pengalaman kesederhanaan yang kuat. Dapatkan semua yang anda butuhkan untuk bekerja, bermain dan tetap terhubung dalam sistem, ramping mencolok yang datang lengkap dengan keyboard dan mouse nirkabel.
Selalu memiliki kursi barisan depan. Membawa pulang bioskop dengan Premium speaker stereo terintegrasi dan Infinity fitur hiburan opsional seperti Disc Blu-ray ™ drive.Multitask seperti Anda bersungguh-sungguh. 
Dengan 3rd Gen Intel ® Core Quad, baru Windows ® OS 8 dan hingga 16GB DDR3, 1600MHz memory1 XPS One 27 dirancang untuk cepat dan efisien multitasking. 
Pikirkan secara visual. Bekerja kuat. Render desain cantik pada XPS One 27 selama bekerja. Nikmati game HD setelah jam. Sebuah NVIDIA ® opsional kinerja tinggi kartu grafis memungkinkan.
Simpan semua pekerjaan yang penting. Simpan proyek terbesar Anda kreatif dengan pilihan penyimpanan beberapa, dan menikmati boot-up yang cepat, kali program beban dan akses berkat sering digunakan file ke pilihan solid-state drive (SSD) dengan Intel ® Smart Respon Teknologi.

Gallery Image DELL XPS One 27 All-in-One Core i7 Windows 8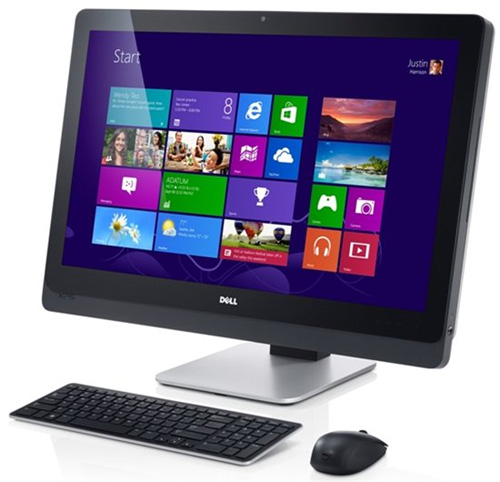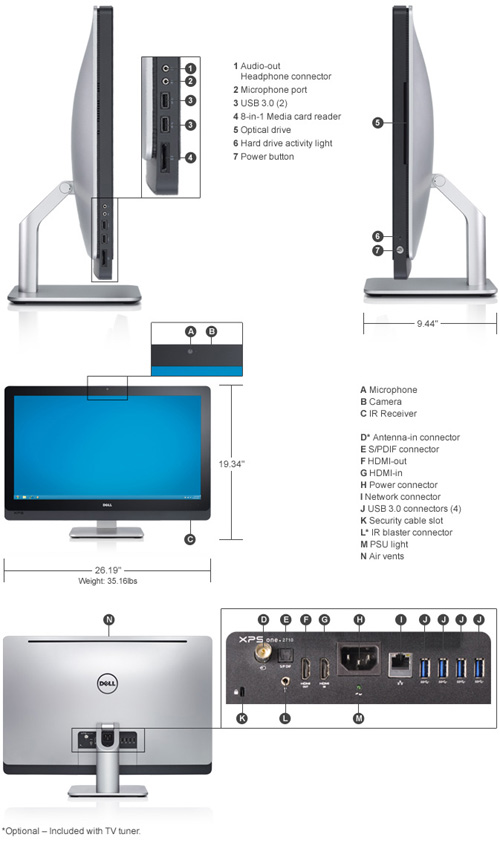 Demo Video Produk DELL XPS One 27 All-in-One Core i7 Windows 8