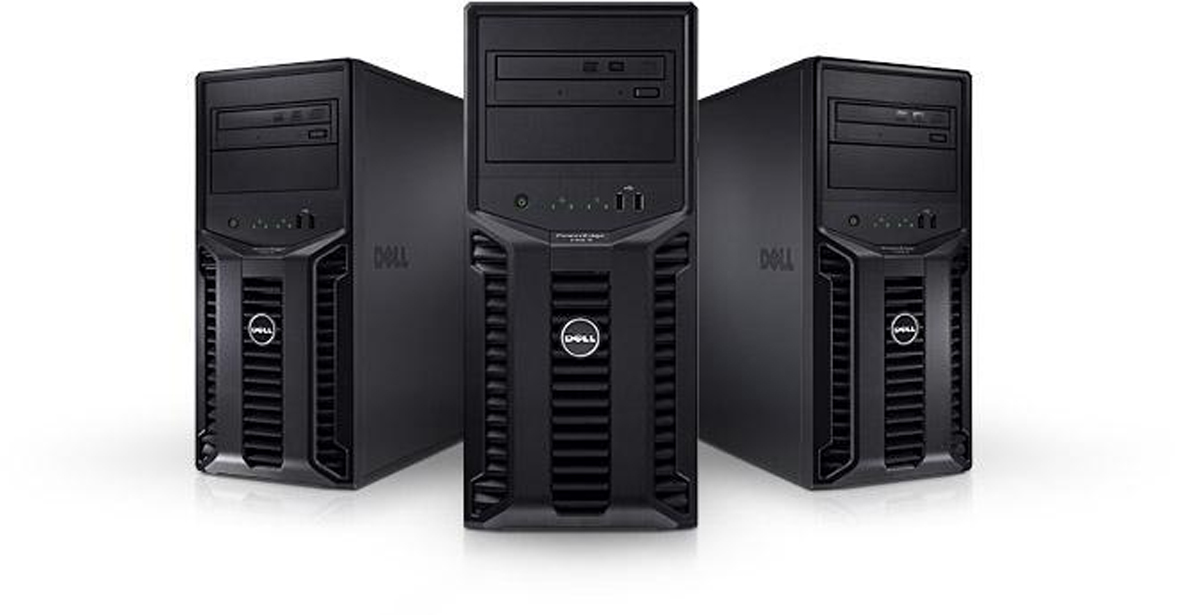 Processor
Prosesor Intel Xeon E3-1220 Processor 3.10 GHz
Opsional:
Intel® Xeon® processor E3-1200 product family

Intel® Xeon® processor E3-1200 V2 product family

Intel® Pentium® G600 and G800 series 

Intel® Celeron® G400 and G500 series
Operating System
Optional: 
Microsoft® Windows Server® 2012
Microsoft Windows ® Small Business Server 2011
Microsoft Windows Small Business Server 2008
Microsoft Windows Server 2008 R2 Foundation SP1
Microsoft Windows Server 2008 SP2, x86/x64 (x64 includes Hyper-V®)
Microsoft Windows Server 2008 R2 SP1, x64 (includes Hyper-V v2) 
Microsoft Windows HPC Server 2008
Novell® SUSE® Linux® Enterprise Server
Red Hat® Enterprise Linux®

Chipset
Memory
Storage
Cabled hard drive options:
3.5" SAS (15K, 10K), nearline SAS (7.2K), SATA (7.2K)

Maximum Internal Storage:

External Storage:
For information about Dell external storage options, visit Dell.com/Storage.
Drive Bays
Cabled options available:
Up to six 2.5" SATA SSD or SAS drives or
Up to four 3.5" SAS, nearline SAS, or SATA drives

Slots
4 PCIe G2 slots:
Two x8 slots (one with x16 connectors)
One x4 slot (with x8 connector)
One x1 slot
RAID Controllers
Internal Controllers: 
PERC H200 (6Gb/s) 
PERC S100 (software based)
PERC S300 (software based) 
External HBAs (non-RAID): 
Network Controller
One single port Broadcom BCM 5722
Communications
Broadcom® NetXtreme® 5709 Dual Port Gigabit Ethernet NIC, Copper, w/TOE PCIe x4 
Broadcom® NetXtreme® 5709 Dual Port Gigabit Ethernet NIC, Copper, TOE/iSCI PCIe x4 
Broadcom® NetXtreme® II 5722 Single Port Gigabit Ethernet NIC 
Intel® PRO/1000PT Single Port Adapter, Gigabit Ethernet NIC, PCIe x1 
Intel® Gigabit ET Dual Port Adapter, Gigabit Ethernet NIC, PCIe x4
Power
Single cabled power supply (305W)
Availability
Quad-pack LED diagnostics, ECC Memory, add-in RAID, TPM/TCM
Video Card
Matrox G200eW w/8MB memory
Chassis
463.82 H x 189.35 W x 420.3 D (mm)
18.26 H x 7.45" W x 16.55" D (in)
Management
Dell OpenManage 
Unified Server Configurator
Environmental Operating Conditions
Acoustics:
Typically configured3 3.5" cable chassis in 23 ± 2 °C ambientIdle: LwA-UL4 = 5.0 bels; LpA5 = 35 dBA
The PowerEdge T110 ™ II adalah server pertama yang ideal untuk bisnis kecil dengan kombinasi yang tepat nilai, kehandalan, kolaborasi dan perlindungan data fitur untuk meningkatkan kelangsungan bisnis Anda dan produktivitas.

Akses Mudah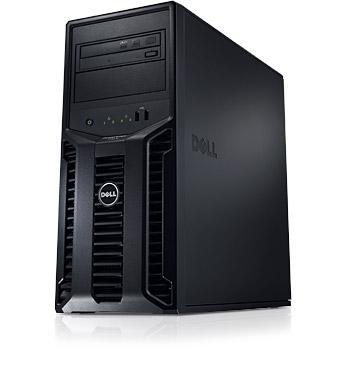 Jalankan aplikasi, berbagi informasi dan mengakses data Anda dari setiap workstation di kantor. Membiarkan karyawan bekerja secara simultan dengan pindah ke jaringan berbasis server. Menambahkan server untuk bisnis Anda lebih baik memungkinkan Anda untuk bekerja lebih efektif saat keluar dari kantor dan mempekerjakan suite kolaborasi berbasis IP, yang berarti Anda dapat:
Memungkinkan karyawan untuk mengakses email bisnis mereka dari komputer manapun yang terhubung internet.
Berbagi dokumen melalui Internet dalam lingkungan yang aman.
Berbagi desktop untuk panggilan konferensi dan rapat jarak jauh.
PowerEdge T110 II cocok untuk memberikan bisnis Anda fleksibilitas dan akses Anda dan karyawan Anda perlu untuk mendapatkan lebih banyak dilakukan, semua tanpa menambah staf IT.

Aman Teknologi
Menyimpan data aman dan mengontrol akses file dengan built-in pilihan enkripsi, keamanan dan perlindungan data. Dengan PowerEdge T110 ™ II, Anda dapat: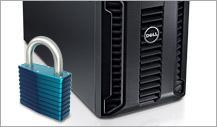 Hindari gangguan bisnis yang mahal dan pelanggaran keamanan yang berpotensi bencana dengan hardware-enabled keamanan canggih dan fitur enkripsi.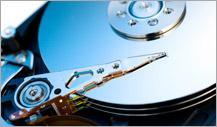 Membuat salinan data secara otomatis untuk mencegah downtime dalam hal kegagalan hard drive pada Dell PowerEdge ™  server menggunakan redundant array disk independen (RAID).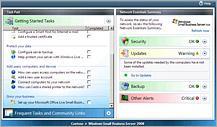 Melindungi file Anda dengan Microsoft ® Windows ® Small Business Server 2.011 fitur backup standar yang memungkinkan Anda mengembalikan file dan memulihkan data, termasuk backup otomatis pada PowerEdge ™ server.


Bisnis Ramah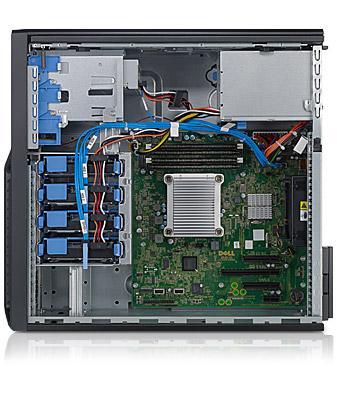 Scalable, beradaptasi dan siap untuk digunakan, PowerEdge T110 II adalah server yang ideal untuk pengaturan kantor kecil dan siap untuk tumbuh bersama dengan bisnis Anda.



Memenuhi kebutuhan noise-sensitif lingkungan, berkat desain yang memberikan kinerja kelas bisnis dengan tingkat suara yang sama sebagai komputer desktop standar.

Dapatkan kekuatan pemrosesan bisnis Anda tuntutan dengan pilihan dari Intel ® Xeon ® E3-1200 keluarga prosesor V2, Intel Pentium ® G600 dan G800 series atau Intel ® Celeron ® G400 dan G500 series.

Pilih pilihan prosesor dan memori konfigurasi yang seimbang untuk mengajukan dan mencetak, dan untuk menjalankan aplikasi bisnis yang khas, termasuk Microsoft ® ® Windows Small Business Server, SQL Workgroup / Standard, Active Directory dan SharePoint ® Server.
Demo Video Server Dell PowerEdge T110 II