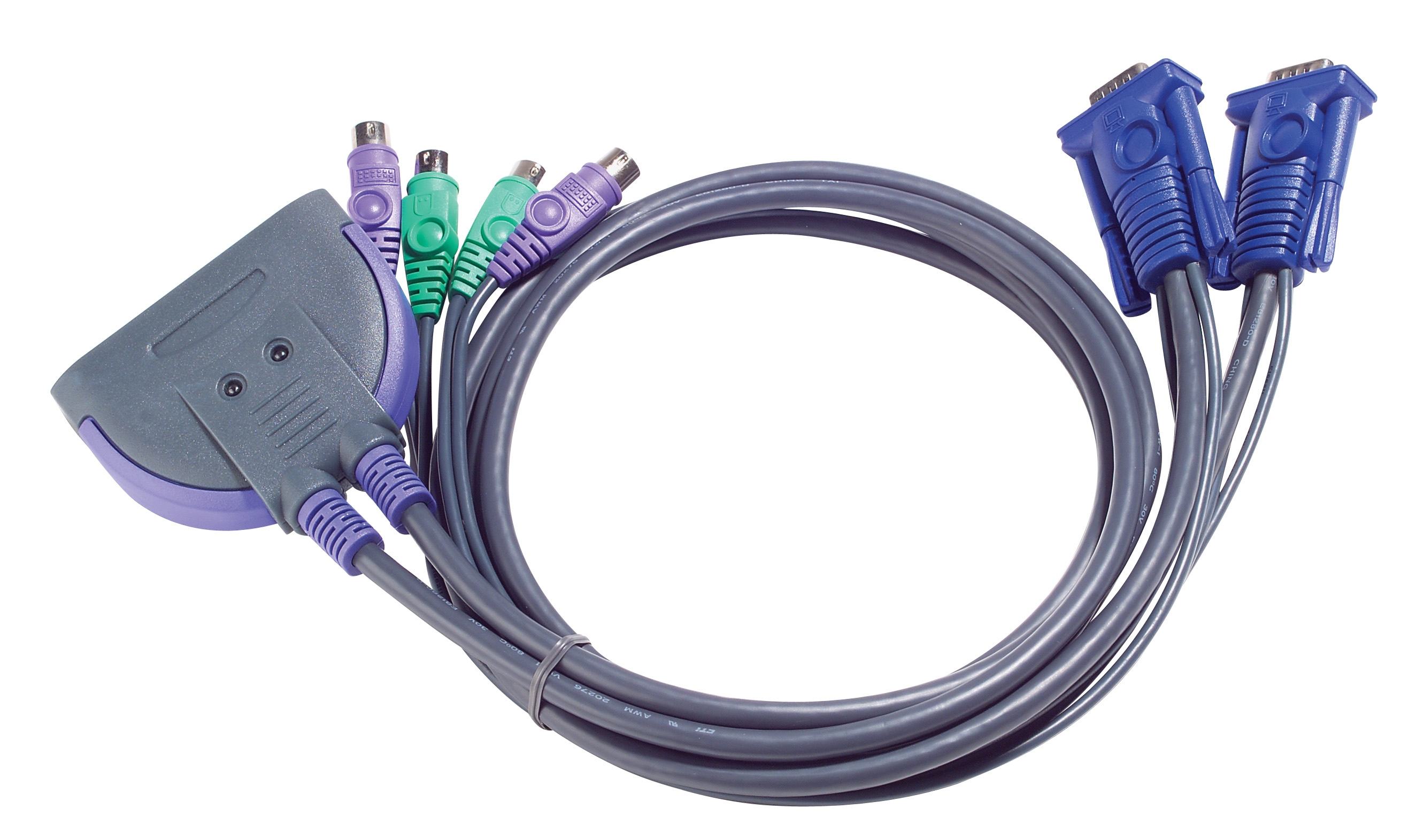 Spesifikasi Aten CS6S 2-Port PS/2 KVM Switch
Computer Connections 
2
Port Selection 
Hotkey
Connectors  Console Ports 
Keyboard 
1 x 6-pin Min-DIN Female (Purple)
Video 
1 x HDB-15 Female (Blue)
Mouse 
1 x 6-pin Min-DIN Female (Green)
Speakers 
N/A
Microphone 
N/A
KVM Ports Keyboard 
2 x 6-pin Min-DIN Male (Purple)
Video 
2 x HDB-15 Male (Blue)
Mouse 
2 x 6-pin Min-DIN Male (Green)
Speakers
N/A
Microphone 
N/A
LEDs 
Selected
2 (Green)
Cable Length Computers 
0.9m
Emulation 
Keyboard/Mouse 
PS/2
Video 
2048 x 1536; DDC2B
Scan Interval 
3, 5, 10, 20 seconds
Environment 
Operating Temp. 
0X~50XC
Storage Temp. 
-20X~60XC
Humidity 
0~80% RH, Non-condensing
Physical Properties 
Housing Plastic
Weight 
0.33 kg
Dimensions ( L x W x H ) 
* The specification and pictures are subject to change without notice.
* All trademarks and logos are the properties of their respective holders.

Desktop PS/2 KVM Switches :
CS84A
CS82A


Patent No.
US D445092 , US D445764 , US D459308 , TW 227224 , US 7035112 , US 7283375 , US 7542299 , CN ZL 03352333.9 , TW 091617

Isi Paket Aten CS62 2-Port PS/2 KVM Switch
1x 2-Port Petite KVM Switch with Attached Cables
1x User Instructions

Ringkasan Produk Aten CS62S 2-Port PS/2 KVM Switch
CS62 2-port KVM Switch memiliki desain praktis mengintegrasikan dengan 0.9m kabel. Hal ini dapat mengontrol 2 server melalui konsol tunggal.
Satu PS / 2 konsol kontrol 2 PS / 2 komputer
Compact desain, dibangun pada kabel 0.9m
All-in-one design
Video yang superior kualitas hingga 2048 x 1536; DDC2B
Auto Scan fungsi untuk memantau operasi komputer
Non-bertenaga
Kompatibilitas OS termasuk Windows 2000/XP / Vista , LINUX dan FreeBSD

Instalasi Produk Aten CS62S 2-Port PS/2 KVM Switch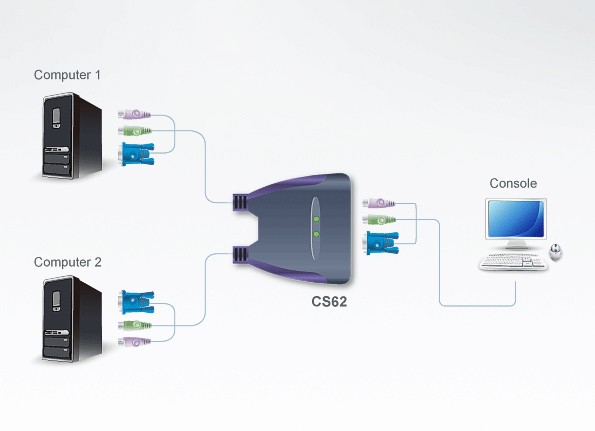 Gallery Image Aten CS62 2-Port PS/2 KVM Switch