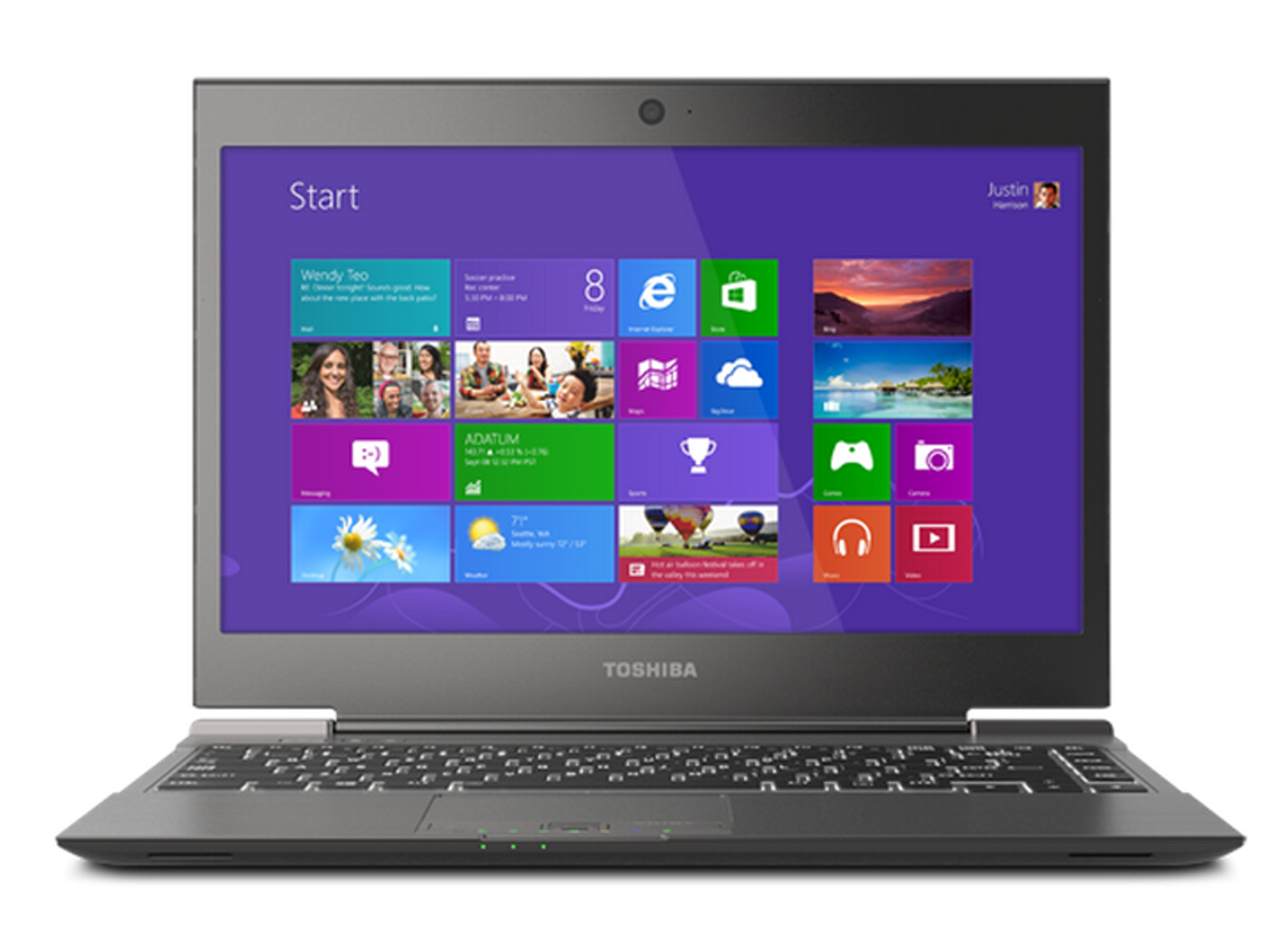 Performance Toshiba Portege Z935 ST3N01 Ultrabook

PROCESSOR
Intel® Core™ i7-3667U Processor
OPERATING SYSTEM
GRAPHICS ENGINE
Mobile Intel® HD Graphics
GRAPHICS MEMORY
64MB-1696MB dynamically allocated shared graphics memory

Memory and Storage
MEMORY
HARD DRIVE
128GB Solid State Drive (Serial ATA, SSD)
OPTICAL DRIVE
Sold Separately: Toshiba USB Portable DVD SuperMulti Drive

Audio and Video
DISPLAY SIZE
DISPLAY TYPE
HD TruBrite® LED Backlit display with Intel® Wireless Display Technology
DISPLAY RESOLUTION
1366x768 (HD), 16:9 aspect ratio, Supports 720p content
AUDIO
Headphone jack (stereo), Microphone jack (mono), SRS Premium Sound 3D®, Built-in stereo speakers

Communication
WEBCAM
WIRELESS LAN
Intel® Wi-Fi® Wireless networking (802.11b/g/n + WiDi Capable)
BLUETOOTH
MODEM
LAN

Power
AC ADAPTER
45W (19V 2.37A) Auto-sensing, 100-240V / 50-60Hz input
BATTERY
BATTERY LIFE

Expansion
PC EXPRESS SLOT
SMARTCARD READER
MEDIA
USB PORTS
1-USB (2.0) port, 1-USB (2.0) port with Sleep and Charge, 1-USB (3.0) port
HDMI
RGB

Software, Support and Security
SECURITY AND PROTECTION
HDD Recovery, Multiple-Level Password Utilities, Password Security, Security Cable Lock Slot, TOSHIBA Supervisor Password Utility
SOFTWARE
Microsoft® Office Starter 2010 (Reduced functionality Word® and Excel® with advertising), Microsoft® Silverlight™, Microsoft® Windows Live Essentials including Photo Gallery, Messenger, Mail, Writer and Movie Maker, Microsoft® Windows Media Player 12, Norton Internet Security™ 2012 (30-day trial), TOSHIBA BookPlace™, TOSHIBA Bulletin Board™, TOSHIBA Disc Creator, TOSHIBA Face Recognition, TOSHIBA Fingerprint Utility, TOSHIBA HDD Protection, TOSHIBA HDD/SSD Alert, TOSHIBA Laptop Checkup, TOSHIBA Media Controller, TOSHIBA PC Health Monitor, TOSHIBA Recovery Disk Creator, TOSHIBA ReelTime™, TOSHIBA Service Station, TOSHIBA Sleep Utility, TOSHIBA Web Camera Application, TOSHIBA eco Utility™, Toshiba Online Backup (30-day trial subscription)
STANDARDS
RoHS Compatible, Energy Star Qualified, EPEAT™ Gold
STANDARD LIMITED WARRANTY
1-Yr Parts and Labor, 1-Year Battery


Physical Description
INPUTS AND CONTROLS
Premium Spill-resistant Raised Tile Keyboard (black), Presentation Button, TOSHIBA eco utility™ (Energy-saving mode), Touch pad on/off, Touch pad pointing device with multi touch control
WEIGHT
COLOR
Magnesium Alloy Casing in Silver
Ulasan Toshiba Portege Z935 ST3N01 Ultrabook
GURUNYA MOBILITAS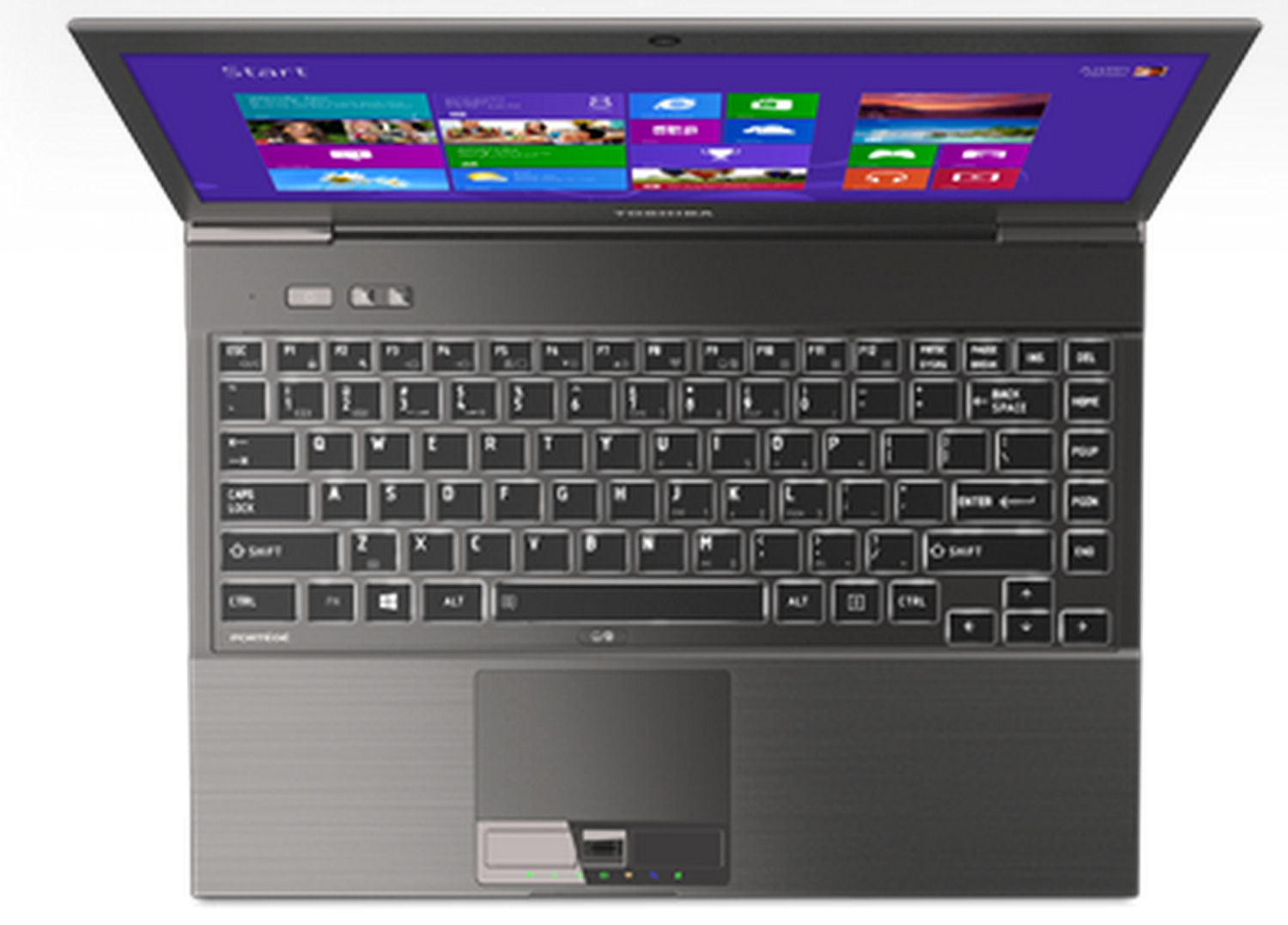 Toshiba Portege Z935 ST3N01 Ultrabook menetapkan standar baru untuk mobilitas dengan desain Sangat tipis , kinerja ultraresponsive dan keahlian yang unggul. Ini adalah pilihan yang sempurna bagi para eksekutif dan prosumers yang ingin mendorong batas-batas gaya dan kenyamanan tanpa mengorbankan kualitas.
BULU DESAIN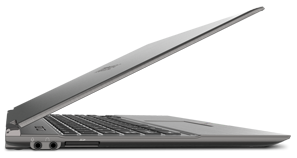 Toshiba Portege Z935 ST3N01 Ultrabook Adalah salah satu laptop 13" paling ringan yang tersedia. Bersama dengan profil ramping 0,63 ", itu tidak akan memperlambat Anda. Ringan, namun jauh dari halus, ini PC fitur diciptakan dengan hati-hati dibuat tahan tumpahan  LED-backlit keyboard dan casing magnesium alloy diperkuat.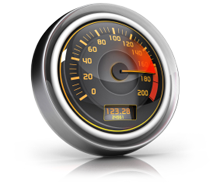 TEROBOSAN KINERJA 
Toshiba Portege Z935 ST3N01 Ultrabookadalah produktivitas pembangkit tenaga listrik menampilkan 3rd Generation Intel® Core™ processor. Ketika setiap detik, yang Toshiba Portege Z935  juga akan menghemat waktu Anda yang berharga, berkat komponen kualitas dan kilat-cepat solid-state drive. 
UNTUK BISNIS BESAR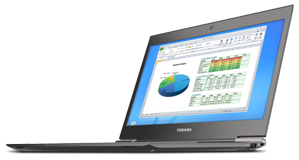 Pilihan model menawarkan fitur bisnis yang penting, seperti Trusted Platform Module dan Intel® vPro™ teknologi prosesor. Mudah terhubung ke proyektor ruang rapat atau hi-def menampilkan dengan built-in RGB dan HDMI ® port. Dan mendapatkan kecepatan jaringan penuh dari port Ethernet 1Gbit.
WINDOWS 8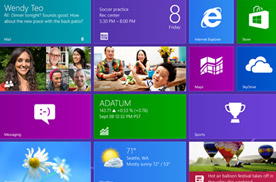 Model tertentu sekarang sarat dengan sistem operasi Windows 8, Anda akan menikmati start-up yang cepat, fluiditas superior dan kecepatan, dan kebebasan untuk tinggal lebih terhubung dengan antarmuka Windows 8 interaktif ubin.
CEPAT KONEKSI DAN FLEKSIBILITAS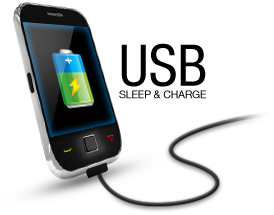 Dilengkapi dengan semua port penting dan koneksi, Anda dapat melakukan transfer data cepat dan file akses on-demand. Daya smartphone dan perangkat lain bahkan ketika PC dimatikan dengan Sleep & Charge USB 3.0. Dan ketika And

 a ingin nirkabel memproyeksikan konten PC Anda ke TV layar lebar, PC ini adalah Intel ® Wireless Display-siap. Sebuah adaptor sederhana adalah semua yang diperlukan.
Fitur  Toshiba Portege Z935 ST3N01 Ultrabook

Prosesor ULV
 Dapatkan sesuatu di jalankan dengan maju efisiensi energi, yang dirancang sehingga Anda dapat pergi lebih lama pada baterai tunggal.

Dual-core Processor

Dua core pada prosesor ini membiarkan Anda melakukan lebih banyak sekaligus. Mereka juga energi-pintar, menghirup daya baterai sehingga Anda dapat pergi jauh dicabut.
Intel Wireless Tampilan Mampu


Dapatkan adaptor yang mendukung Intel Wireless Display dan nirkabel multimedia proyek untuk HDTV Anda dengan kejelasan gambar yang besar dan suara.
LED Backlit


Bertahan lebih lama, menggunakan daya yang lebih, dan pemanasan lebih cepat dengan layar backlit LED yang unik.
Solid state drive

Solid state drive menawarkan waktu akses kilat-cepat dan lebih besar keandalan data.
Webcam


The webcam built-in pada PC ini memudahkan untuk Skype ® dan live chat dengan teman dan keluarga atau konferensi video dengan rekan kerja. Anda juga akan dapat mengambil dan menyimpan gambar diam.

Bluetooth®
Sync ponsel pintar Anda dan portabel lainnya, atau memperluas potensi hiburan PC Anda dengan speaker eksternal, atau headphone-semua tanpa kabel.


Eco Utility


Cepat menyesuaikan pengaturan dan rencana daya laptop Anda dan memonitor penggunaan daya berkelanjutan Anda hanya dengan satu klik.

Sentuh pad dengan Multi-touch


Nikmati kemampuan untuk mencubit, menggesek, memutar atau menelusuri gambar pada layar tampilan dengan sikat sederhana jari Anda.

1GB Ethernet

Plug kanan dan mendapatkan akses ke web atau jaringan lain untuk bekerja, berkomunikasi dan menikmati diri sendiri.
Memory Card Reader

Mentransfer file dengan mudah dari kamera digital, camcorder, MP3 player atau ponsel pintar, berbagi film rumah dan playlist dengan kartu SD, Memory Sticks dan banyak lagi.
USB Sleep-and-Charge

Daya smartphone Anda dan lainnya berbasis USB portabel-bahkan ketika PC Anda tidak aktif. Besar untuk pengisian ponsel atau perangkat USB saat Anda berada di jalankan.
USB 3.0

Dapatkan performa maksimal ketika menghubungkan perangkat eksternal terbaru, dengan kecepatan transfer super cepat.
HDMI ® Port

Meningkatkan game, film dan musik pada home theater - dengan video 1080p penuh high-definition, dan luar biasa mendalam surround sound.
Fingerprint Reader

Dapatkan keamanan tambahan dan kenyamanan dengan mengganti password dengan babatan sederhana jari.
PC Health Monitor

PC Health Monitor Toshiba memberitahu Anda untuk masalah sebelum mereka menjadi masalah, terus mengukur temperatur mesin Anda dan penggunaan daya, saat memeriksa hard drive untuk membantu melindungi terhadap guncangan.
Magnesium Casing dengan Struktur Honeycomb

Struktur sarang lebah yang unik dalam chassis magnesium alloy memberikan PC ini peningkatan daya tahan, kekakuan dan ketipisan.
ENERGY STAR Berkualitas

Direkayasa sehubungan dengan planet kita, 93% dari Toshiba, netbook laptop dan PC Tablet telah memenuhi standar ENERGY STAR 4.0 sejak didirikan pada tahun 2007.
EPEAT ™ Emas Terdaftar

EPEAT ™ Emas adalah peringkat tertinggi dari Produk Alat Penilaian Elektronik diakui Lingkungan yang mengukur produk di 51 dimensi yang berbeda.
Gallery Toshiba Portege Z935 ST3N01 Ultrabook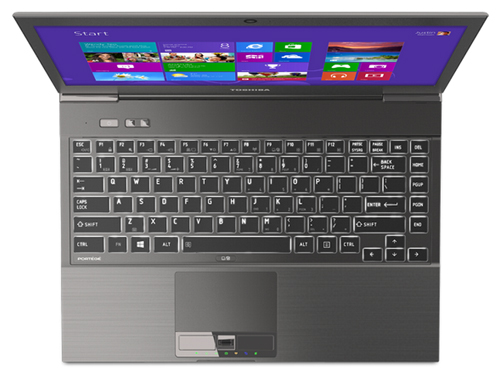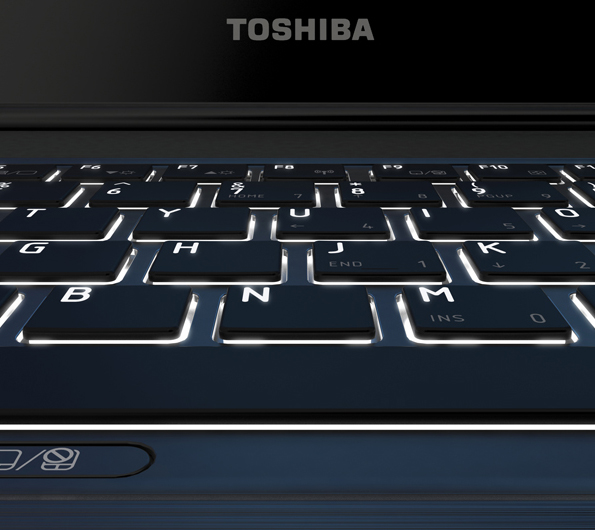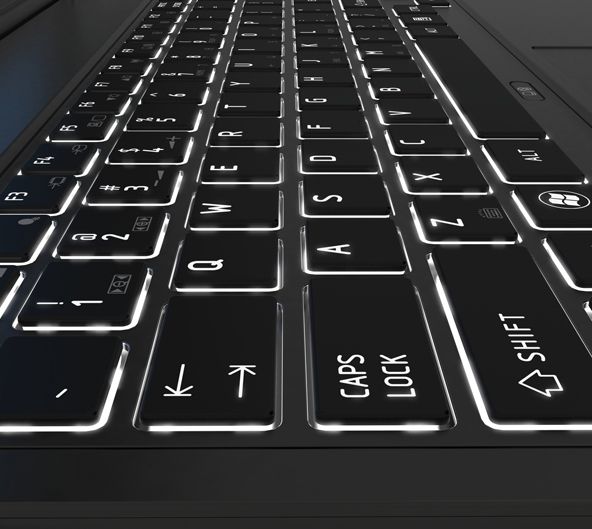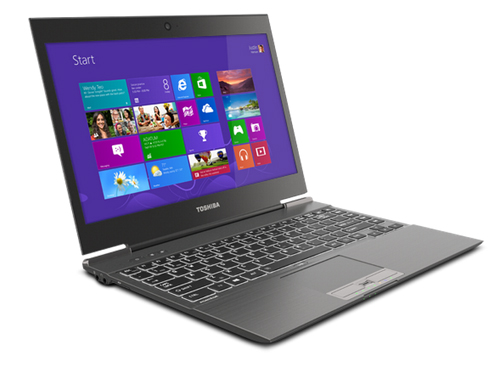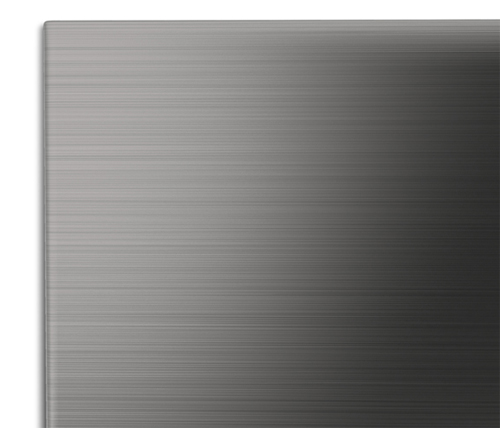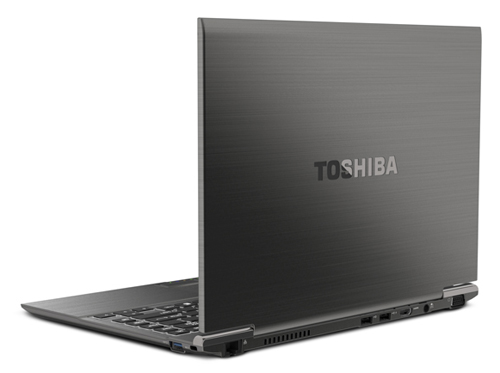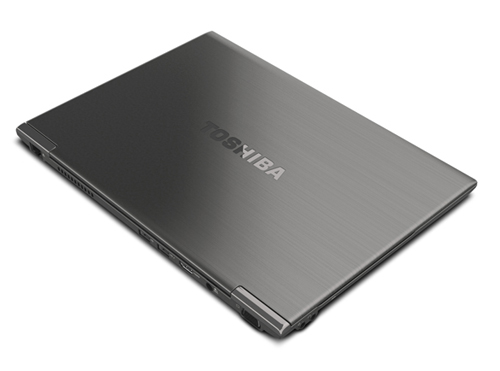 Demo VideoToshiba Portege Z935 ST3N01 Ultrabook